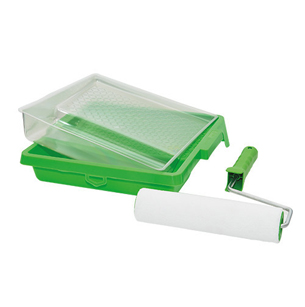 Special set for treating floors

Suitable for processing all oil-based wood finishes.


For an optimal wooden floor finish.


The Microfibre Roller holds a large amount of product and distributes it evenly - for optimal results.


Contents: roller tray with ridged area, Microfibre Roller (250 mm wide), disposal tray inserts (3 pieces) and a roller frame.