NATURAL OIL WOODSTAIN EFFECT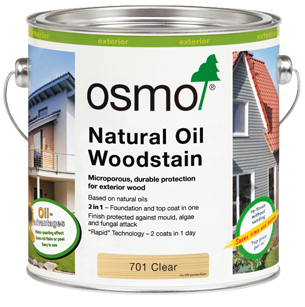 1140 Agate-Silver

1142 Graphite-Silver

1143 Onyx-Silver
Meets the needs of modern architecture – the innovative long-term protection in three attractive silver metallic colour tones!
Transparent, satin, for the exterior.




Highly recommended for timber cladding, carports, balcony elements, screens and fences etc.




Natural Oil Woodstain Effect is water-repellent and extremely weatherproof and UV-stable. The microporous surface also contains active ingredients to protect the wood against mould, algae and fungal attack




Number of coats: 2 coats on raw wood. For renovation, generally 1 coat applied to a clean and dry surface sufficient – no sanding required!




Can sizes: 0.75 l; 2.50 l; 25 l.




1 litre covers approx. 26 m² with 1 coat.




Please note: the desired results of the colour tone may vary depending on the wood species.