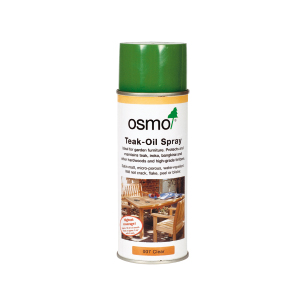 008 Clear
High coverage and easy to use - penetrates deep into the wood surface!
Clear, water and dirt-repellent oil.




Brings out the natural wood structure.




Penetrates deep into the wood, regulates moisture and reduces swelling and shrinking




Two coats of Teak-Oil Spray should be applied, spraying distance of about 25 cm and then massaged in with a brush. For renovation one coat is one coat is sufficient.




1 litre covers approx. 5-10 m² with one coat.